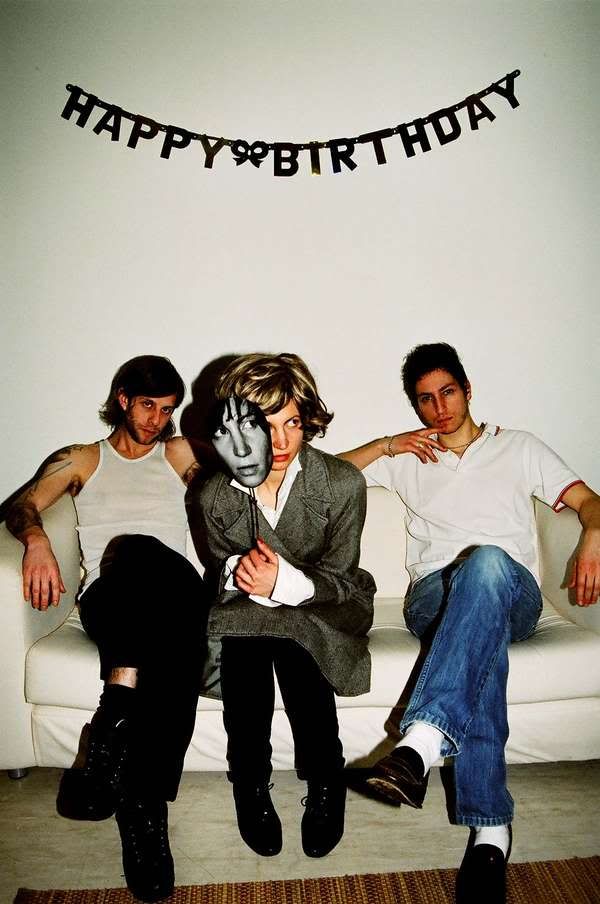 Sex in Dallas. Their label
Kitty-Yo
describes them as 3 electro-slackers, which is obviously a front for 3 people who work really hard but try and act like they don't.  Not fooling me, S.I.D. hmm...S.I.D... Could that be a reference to the famed
SID
 chip responsible for the 8 bit sounds lodged deep in the brain of anyone who touched a
computer in the 80s
 or listened to Crystal Castles in the last few months?  Knowing the general smart-assness of the electro scene I'm going to have to say YES.  Well, then SID i figured out your little joke so, you can kiss my wavetable!!
Anyhoo, more importantly SID's music is something I actually listen to for fun.  I consider it the logical musical extension of a little movement called
electroclash
. In fact, they have a track featuring
Khan
, who was one of the first artists I ever knew of during the heady, pre-dsl days of indie electro in Brooklyn.  Check these guys out on their
Virb
page. it will tell you everything you want to know including who
Biladoll
is.  Its way more informative than crappy
myspizz..... 
Chicago (Feat. Khan) - Sex in Dallas feat. Biladoll & Khan
download
Grand Opening - Sex in Dallas feat. Biladoll
download